In Beijing on 5 September 2023, a signing ceremony was held for the Beijing Convention on the Judicial Sale of Ships, officially known as the United Nations (UN) Convention on the International Effects of Judicial Sales of Ships, Xinhua informed on its website.
This document, which was endorsed by the UN General Assembly in December of the preceding year, has the primary objective of addressing the challenges associated with the cross-border recognition of judicial sales of ships.
It serves to safeguard the interests of financial institutions involved in ship financing and to facilitate the advancement of international shipping and trade.
Delegates from 34 countries and regions participated in this event, with 15 nations and regions, including China, Switzerland, Singapore, and Saudi Arabia, being the initial signatories to the convention.
China's Vice Minister of Commerce Wang Shouwen, who signed the document on behalf of the country, said:
The convention has filled the gaps in relevant international rules in maritime commerce, which is conducive to reducing the transaction costs of the judicial sale of ships and will safeguard the stability of several rights, such as the ownership of ships.
He expressed optimism about the convention's positive role in promoting ship transactions, fostering the development of the shipping industry, and enhancing global trade.
---
---
Read more here: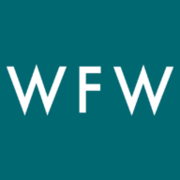 ---